Product Name: Coco Stylewood
Manufacturer: 
Bloom
Price range: £££££
At a glance


The Bloom Coco Stylewood Bouncer is simply put a beautifully designed piece of furniture. It certainly can claim to be one of, if not the, most stylish baby bouncer on the market.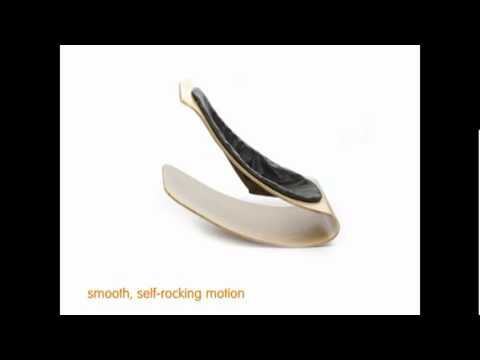 Overview


American company Bloom was founded by four dads attempting to bring 'meaningful innovation and contemporary design to a world of baby products'. When you look at the Coco Stylewood then you can say they have definitely achieved that. It really is a beautiful design and would certainly look the part in any modern living room. The curved wooden frame is designed so that it gently bounces under the motion of your baby. The frame is topped with a comfortable seat pad and that essentially is it. There are no toy bars, music functions or vibration units.
The company proudly states their Eco friendly production approach using sustainable woods, recyclable plastics and low Volatile Organic Compound (VOC) finishes.
Key Features



The Coco Stylewood Bouncer comes in a vast array of colour combinations because you can choose from 3 different frames – cappuccino, natural and beach house white and then 10 different seat pad colours.
This will give you a range of 30 different colour scheme options in all. The seat pads are leatherette or 100% organic cotton. You can also buy the seat pads separately if you wanted to change your colour scheme at a later point.
The seat pad colour options for the Coco Stylewood are:
Coconut white

Henna brown

Frost organic grey

Gala green

Coconut white organic

Henna brown organic

Midnight black

Provence purple

Snakeskin black

Harvest orange
You can also buy a 'sonar gold' option when you buy the pad separately taking your options up to a whopping 33 variants. The seat itself is formed out of pressed wood, blooms patented Stylewood. The curved design of the wood gives the seat its springiness to allow the smooth self rocking motion from your baby's movements.
Comfort


The detachable seat pad is well cushioned and fairly supportive. The rigid design means you can't adjust the seat angle which is a slight negative but overall the Coco Stylewood Bouncer looks to be a comfortable place for your baby to sit.  
Safety


The seat itself is fitted with an adjustable 5 point padded seat harness. Bloom products are CPSIA and ASTM compliant and free of lead, BPA, phthalates, PVC, formaldehyde and MDF.
Ease of Cleaning


Depending which seat pad type you have will dictate the cleaning method. The leatherette is hand wash only whereas the organic cotton fabric can be machine washed on a cold setting. You can clean the frame of the bouncer with a damp cloth and mild detergent.
Ease of Assembly
There is no assembly required, the seat is ready to go out of the box.
Age Range and Usage
You can use the Bloom Coco  Stylewood Bouncer from birth up to a maximum weight of 9kg/20 lbs which gives the age range up to 6 months.
Assuming you buy for a newborn baby getting 6 months usage out of this bouncer is pretty much the average compared to other bouncers on the market. See Baby Bouncer Comparison Table.
Value for Money


Looking at value for money, a great place to start is to consider the price against length of usage. 

At the time of writing this bouncer is £139.99 putting it at the top of the price range (£££££ on the comparison table) which is anything £120+. You could get up to 6 months usage out of this product and so, a cost of £139.99 for 6 months  gives a usage cost per month of about  £23.33 which is a huge usage cost compared to other bouncers. 

However, if you consider the quality, comfort of the seat and it's pure gorgeous design then if you are happy to pay the money this bouncer still looks fantastic. A Ferrari won't give you value for money but it doesn't mean you don't look at it and say 'I would love one of those!'
What's great:
Absolutely Beautiful design

What to watch out for:


Price – it's high end

Cannot adjust the seat angle

Coolness of the leatherette seat in colder months

No toy bar or any other accessories other than seat pads
Conclusion


The Coco Stylewood is a baby bouncer in its most pure and simple form and it results in sheer design elegance. In reality this bouncer is probably more for the parents than the child since whilst it looks gorgeous it is limited in what it offers your baby, other than a comfortable place to sit. Whilst there may not be music, vibrations or toys to play with, if you buy one of these then your baby will certainly win first prize for style. Probably the most stylish baby bouncer on the market.